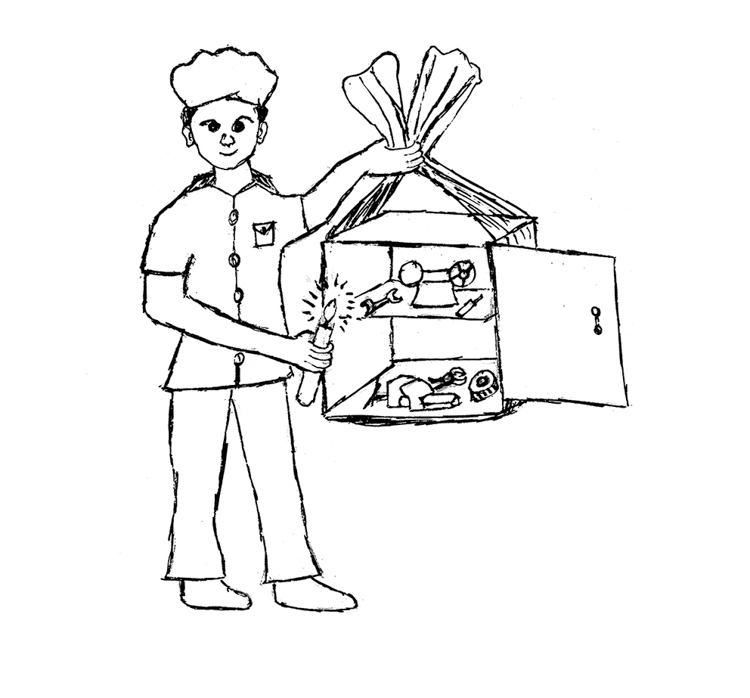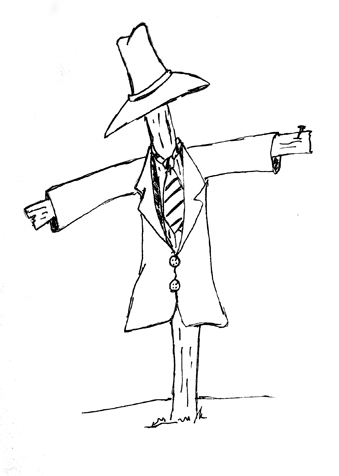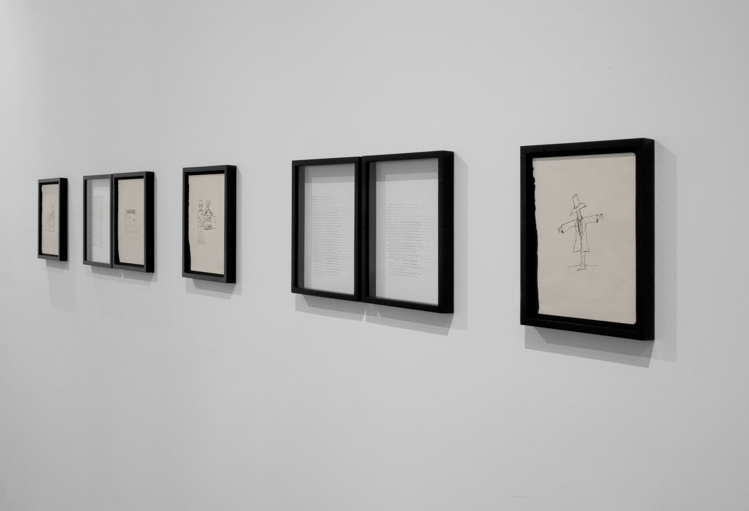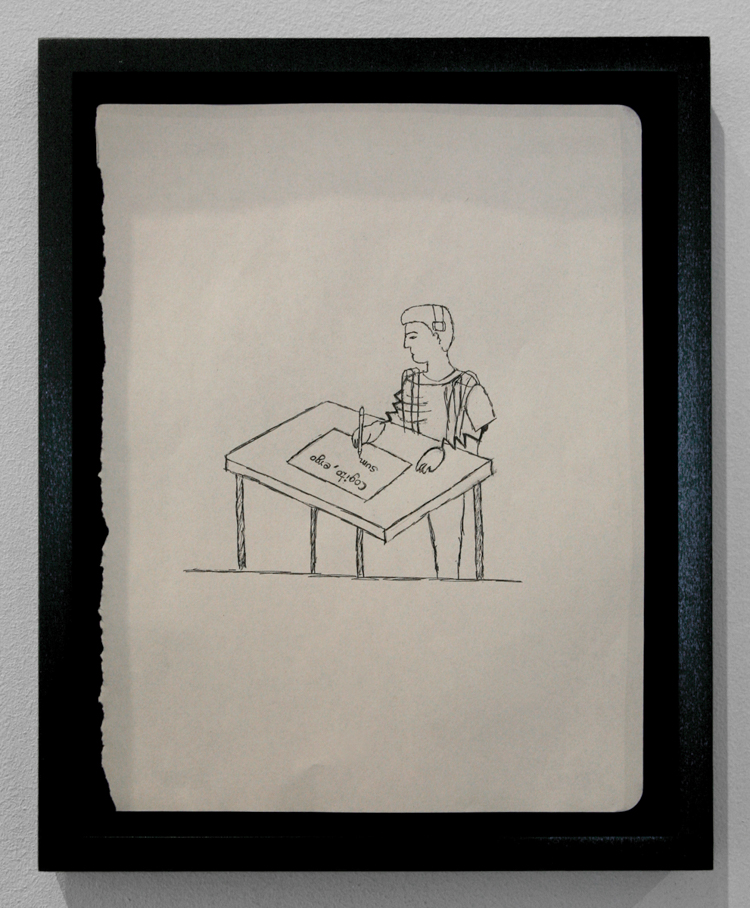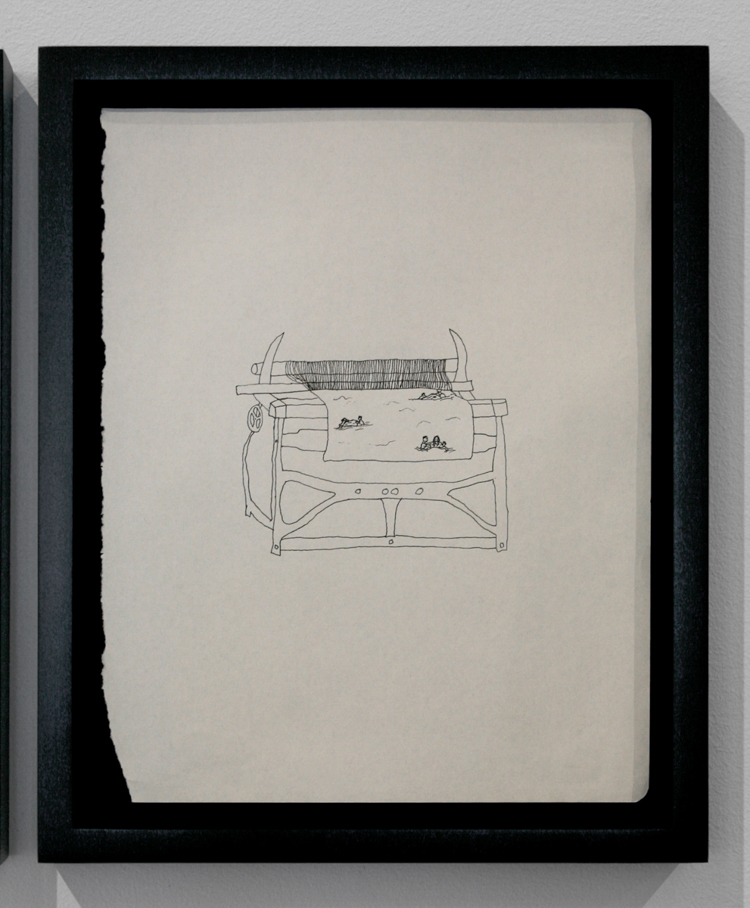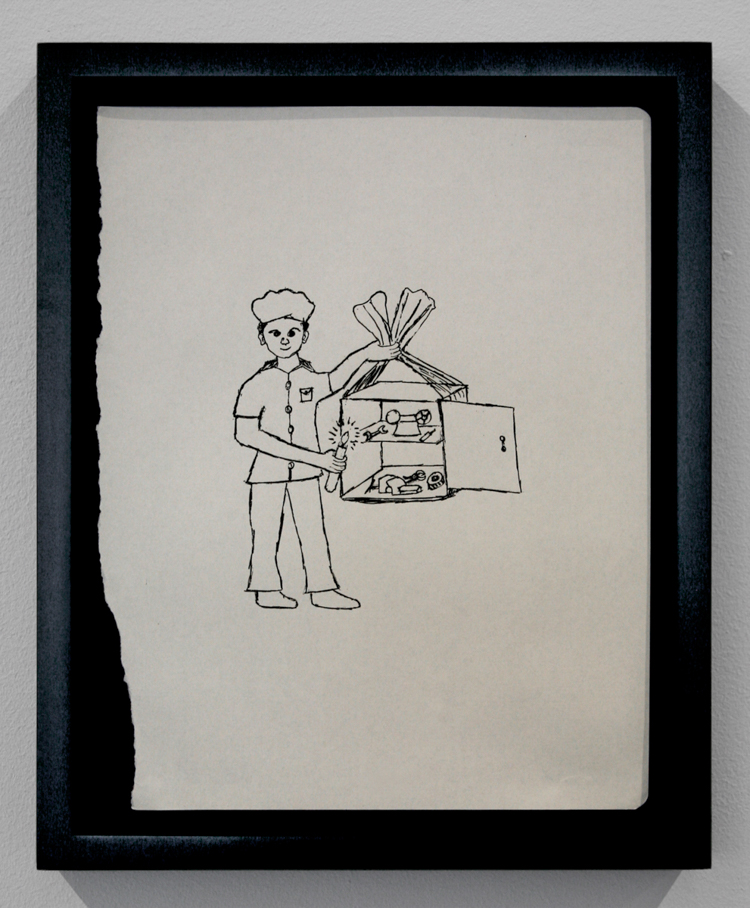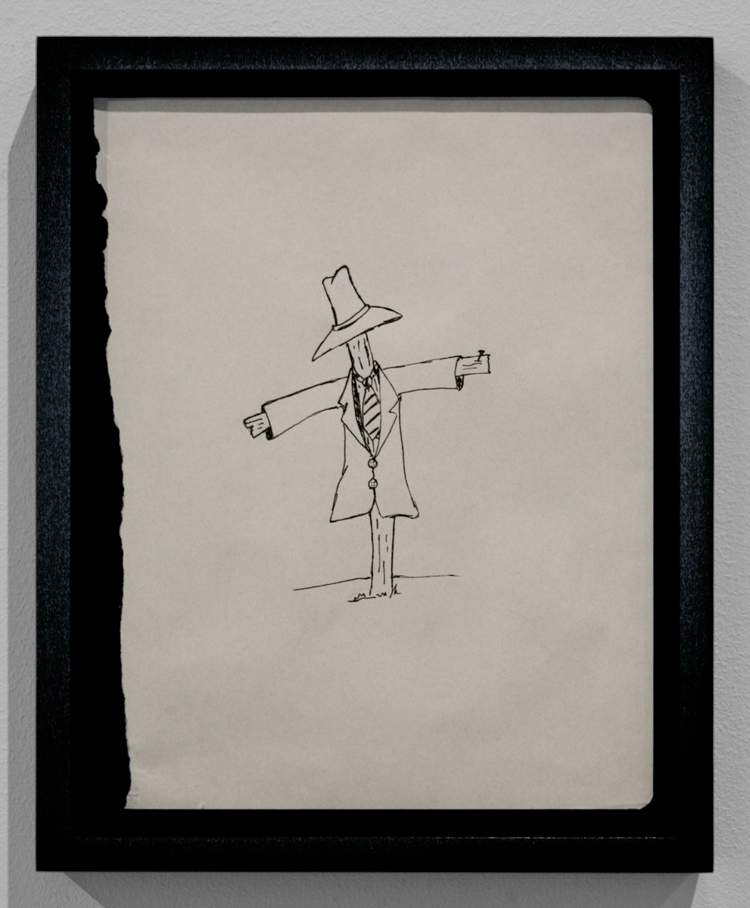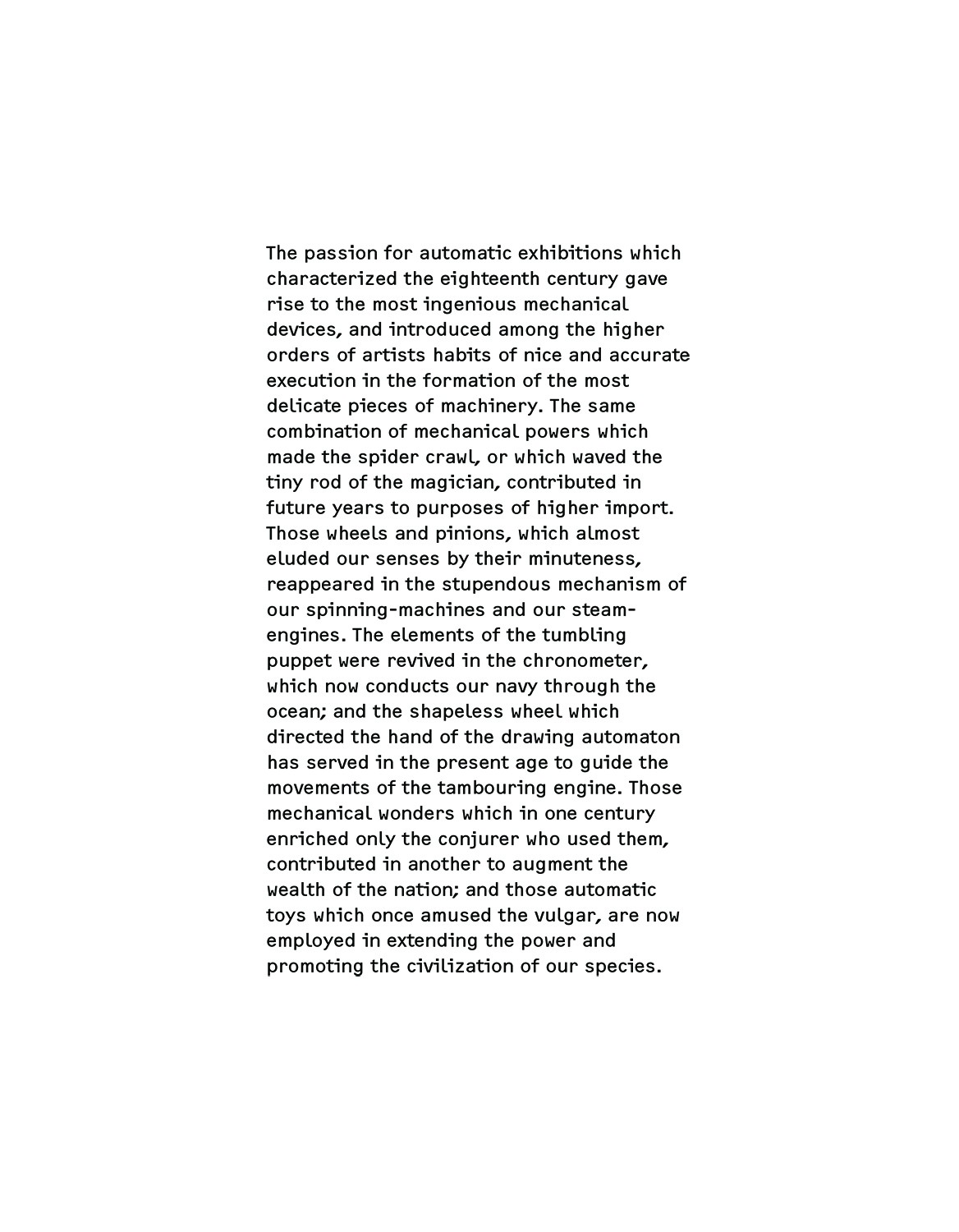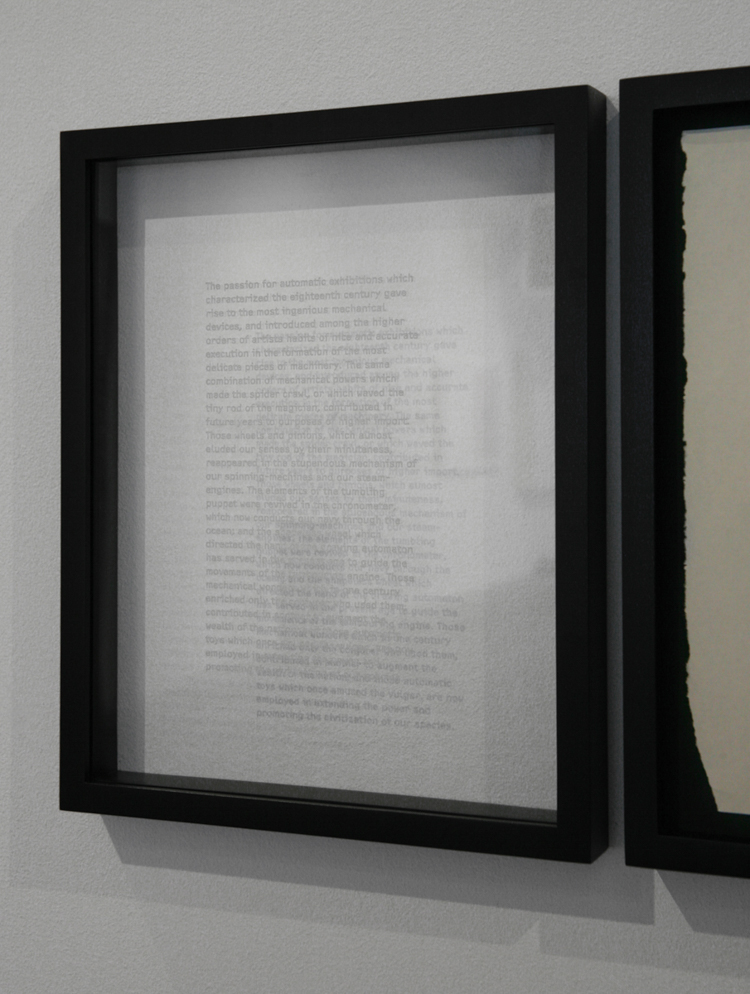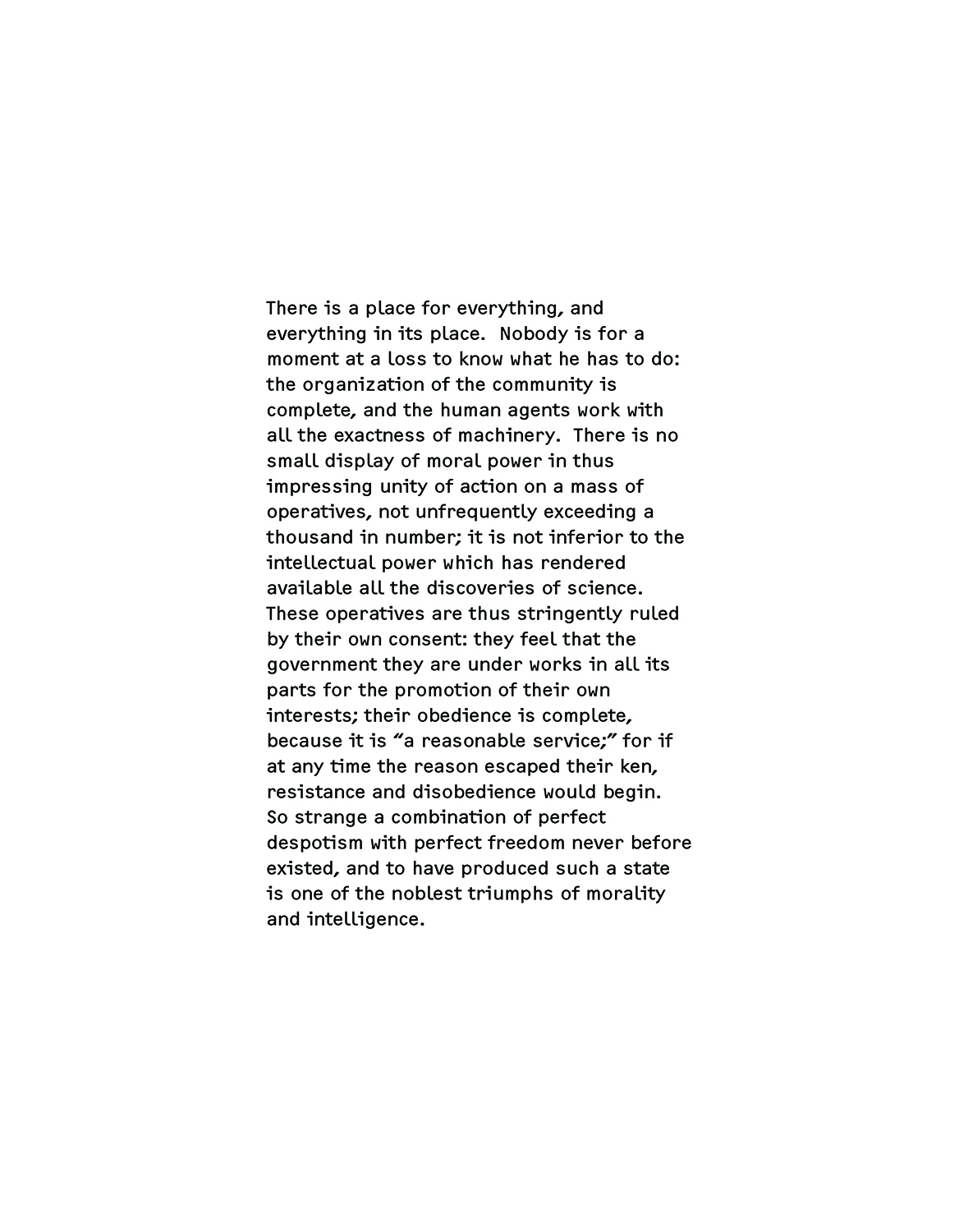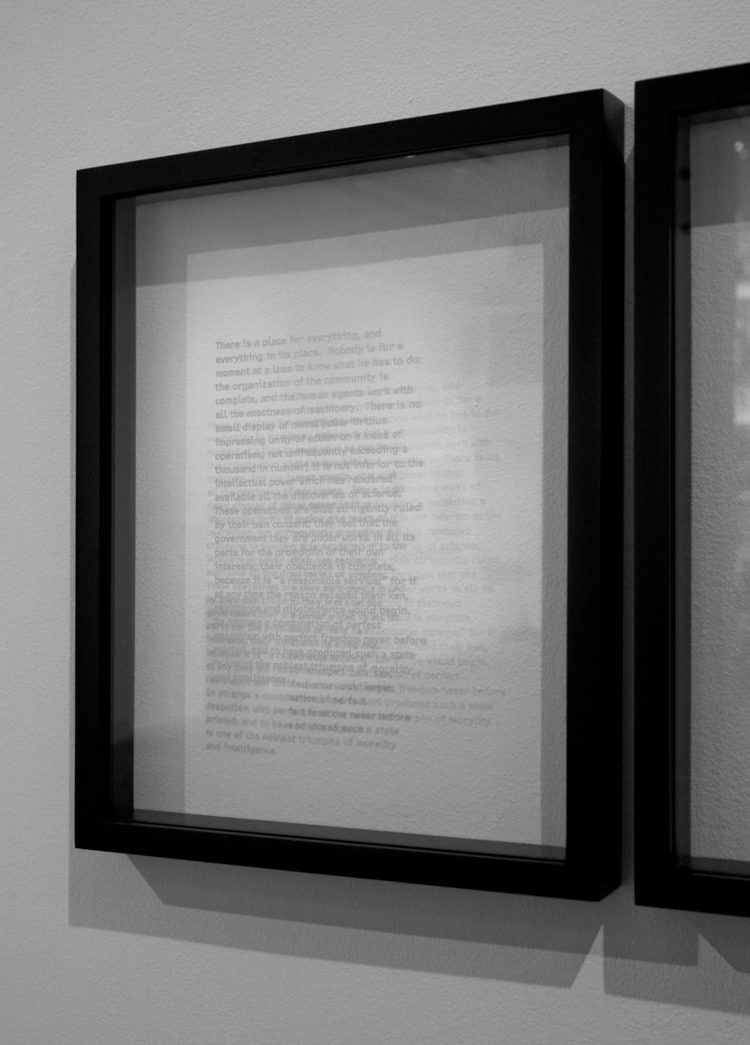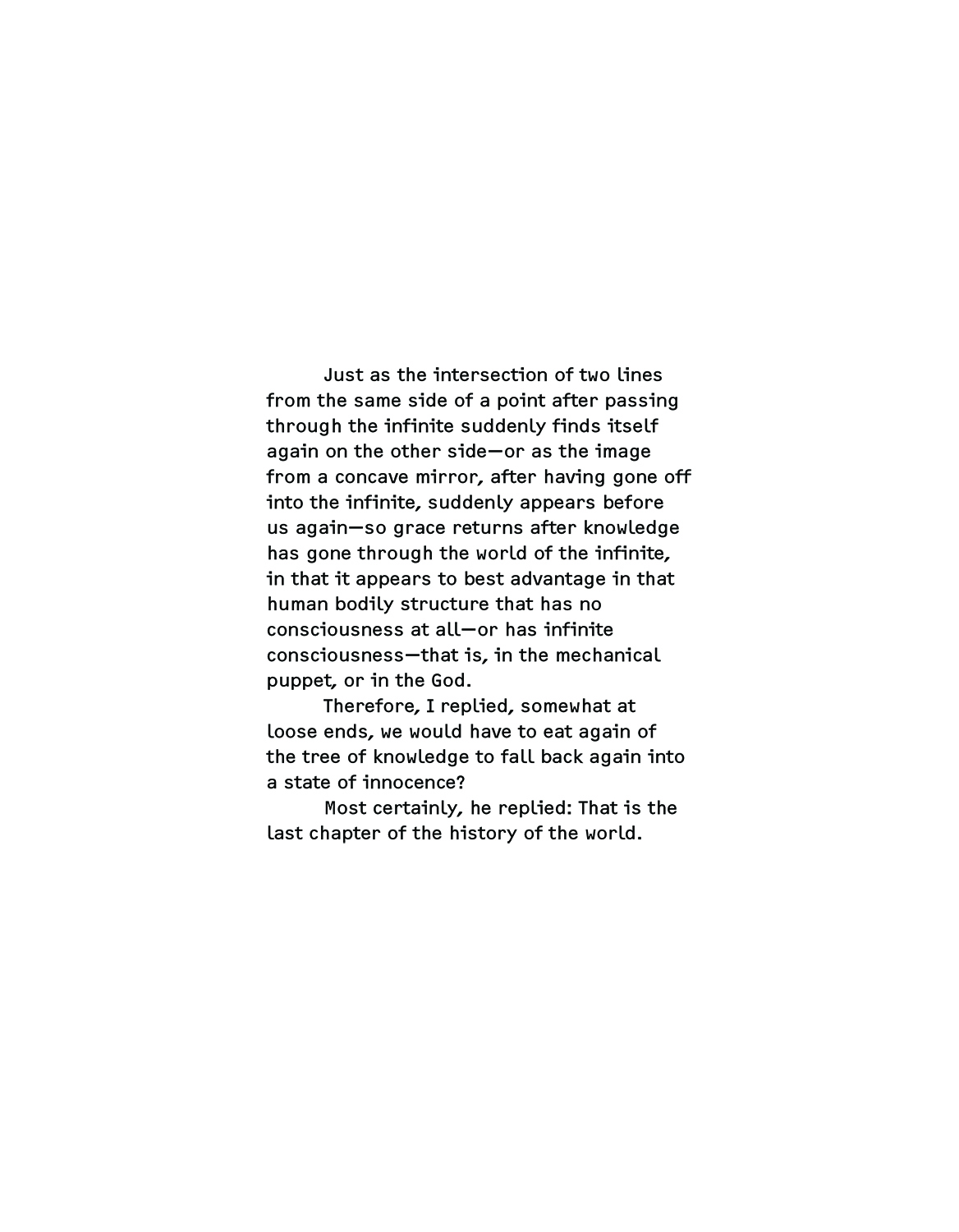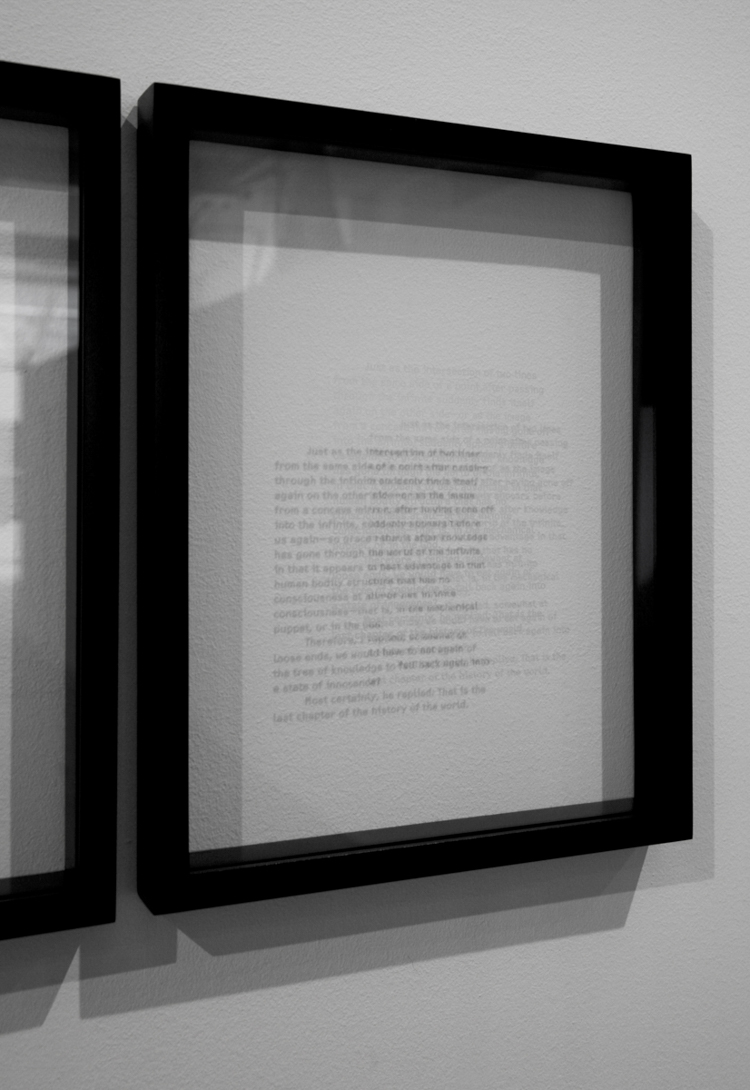 The Warp, 2013/14
Quotations and commissioned illustrations by Illustrations by Amazon Mechanical Turk workers A4H1NYJVE7C53, AP9V6D1JRAUCP, A312KFQ78WB3A4 and A2YFM1CTH90BFH
Museum glass, engraved OCR-Bczyk text, inkjet prints on sketch paper, frames
11.5 x 9 x 1 inches each

"Between the hydraulic paddles and the warp stretched a kind of long chest, no doubt containing the mysterious mechanism that drove the whole contraption."
—Raymond Roussel, Impressions of Africa

The Warp is a compilation of quotes that trace the effects of 18th Century automata on later transformations in labor and industrial technology. A recurring figure in these quotes is The Mechanical Turk, an infamous, chess-playing automaton powered by a small man concealed in its shell. As a concession to the fact that certain repetitive tasks still exceed the computer's capabilities, Amazon has assigned this name to its crowdsourcing marketplace; The Warp contains hand-drawn illustrations by some of the marketplace workers, whom I hired to respond to select quotes. The illustrations not only required more creativity than the Turk's commonplace tasks, but offer small reminders of the various types of labor at work in our virtual machinery.
Read (Art Papers, September 2013)

Read interviews with the Amazon Mechanical Turk drawers
of The Warp
Seven excerpts from The Warp
Installation view, The Whitney Independent Study Program Studio Exhibition, {TEMP}, New York

Illustrations by Amazon Mechanical Turk workers A4H1NYJVE7C53
 AP9V6D1JRAUCP
A312KFQ78WB3A4
A2YFM1CTH90BFH
Jessica Riskin, "The Defecating Duck, or, the Ambiguous Origins of Artificial Life" (2003)
Riskin text engraved on glass, lit to produce two shadows
William Cooke Taylor, Notes of a tour in the manufacturing districts of Lancashire: In a series of letters to His Grace the Archbishop of Dublin (1842)
Taylor text engraved on glass, lit to produce two shadows
Heinrich von Kleist, "On the Marionette Theater" (1810)
Kleist text engraved on glass, lit to produce two shadows